OTTAWA – The La Salle-Peru baseball team used a combined effort on the mound by starter Mason Lynch and reliever Josh Senica to defeat conference host Interstate Eight Ottawa, 5-1, in cold and windy Monday evening at King Field.
Lynch, after allowing three walks in the first, struck out 13 of the next 14 batters he faced and went the first five innings, allowing just one hit and stoking 11. Senica, who earned the stoppage, struck out six of the seven batters he faced. one step and three punches.
"I think Mason Lynch did a great job for us tonight," said LP coach Matt Glupczynski, his side now 11-8 overall and 6-3 in the league after a two-game sweep over Ottawa. "He gave us five solid innings, had a good tempo, hammered the strike zone and forced Ottawa to put the ball in play. We all know guys really don't like to hit in conditions like tonight , so it's important to be in the strike zone often, and Mason, as well as Josh, was able to do that.
"The name of the game is throwing and defending, especially when it's cold. In those kinds of situations, you can't set the table for your opponents with a ton of steps, and after the opening round, we did a great job with that. You also want to keep your defenders awake, and throwing strikes does that.
"At home plate, we were able to put together some really good batsmen in situations where we needed them."
La Salle-Peru scored in the first inning when Seth Adams persuaded a walk from Pirates starting and losing pitcher Jack Olson (5+ IP, 2 ER, 7 K), moved to third on Julius Sanchez's double at the fence at center right, and scored on a groundout by Aiden Van Duzer.
The Cavs added a run in the second as Lynch hit a field single, stole second, went to third on a passed fly and scored on a Brady Romangonli hit.
The Pirates recovered one in the third. Daniel Bruner tripled wide on the right and then scored on a passed ball to make it 2-1.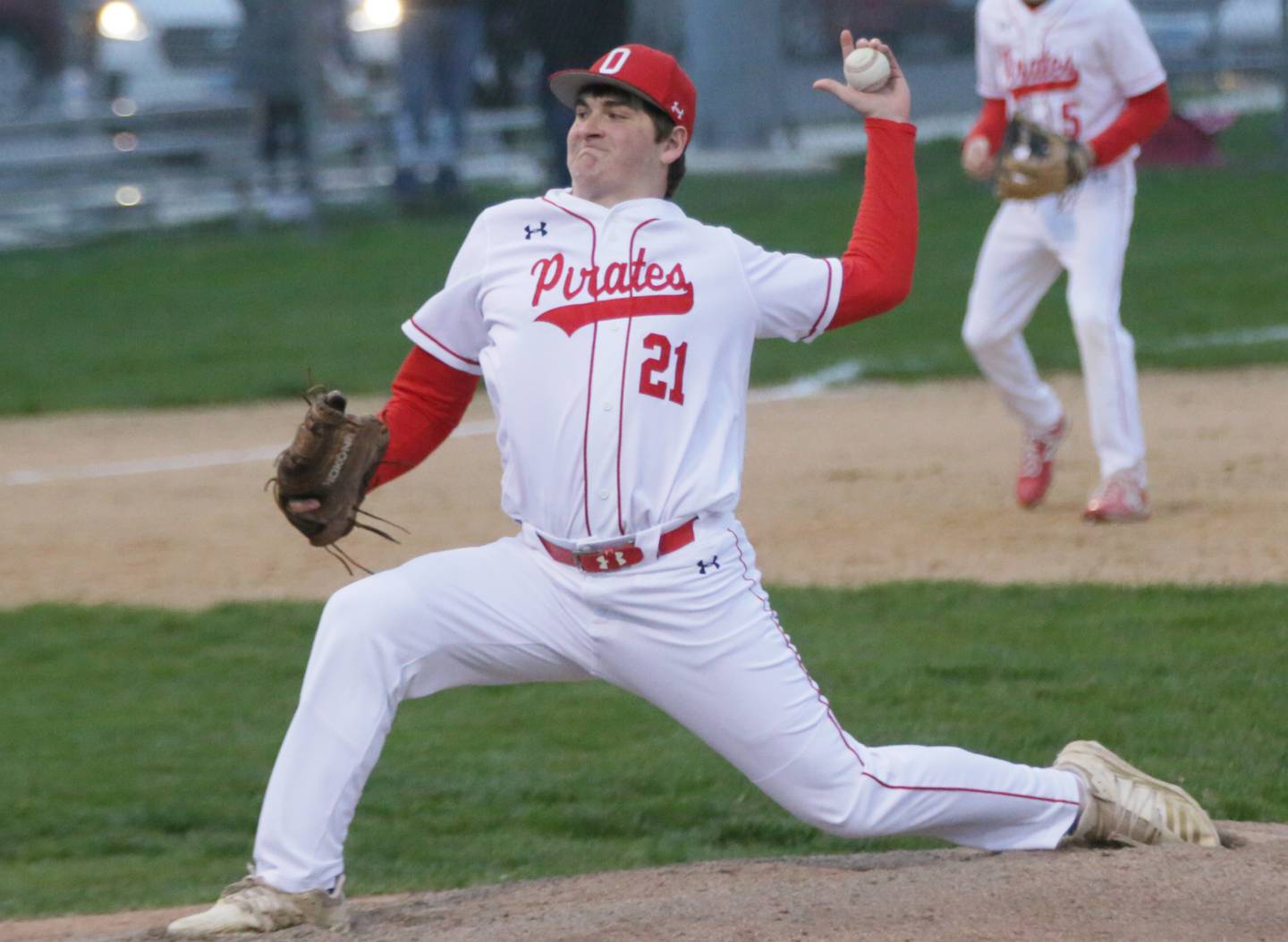 Then at the start of the seventh, the visitors scored three insurance points. Adams singled to center against reliever Bruner to start the inning, followed by a walk to Sanchez. After Aiden Van Duzer sacrificed runners up to 90 feet and Brendan Boudreau was intentionally walked, Senica drilled a double to center right to score two before heading home himself on a Lynch single .
"Getting a hit isn't going to do it most of the time, and add 15-16 hits to that. …" Ottawa coach Tyler Wargo said, his team now 11-5 and 5-3. La Salle-Peru fought better at the plate than us tonight. They were fighting and then putting the ball in play, where when we were fighting it seemed to end in a strikeout. We didn't have a lot of good approaches and we were swinging into terrain that we wouldn't normally swing at. Not being able to cash in that very first round was tough, but we didn't.
"We talk to all of our pitchers about making competitive misses. I feel like both games with LP, our misses were so wide that we didn't give their hitters a chance to make a decision.
"It's just one of those games where you tip your hat to the opponent. But it will be better at the mound and home plate next Wednesday.
Both teams are back in the league at 4:30 p.m. Wednesday with Ottawa hosting Plano and La Salle-Peru traveling to Sandwich.