Today, March 9, the Central Reserve Bank of Peru (BCR) celebrates its first centenary, 100 years in which it was responsible for establishing a monetary system and ensuring price stability – a constitutional function that has enabled the country to enjoy one of the lowest and most stable inflation rates in the region over the past three decades.
The BCR was the first central bank to be founded in the region and was established as Banco de Reserva del Peru (Reserve Bank of Peru).
This bank centralized the issuance of banknotes and coins, as well as the reserves that backed them. Its functions included exchanging existing outstanding checks issued by the Supervisory Board, lending rediscount transactions to banks, and mobilizing deposits that would turn into Peruvian gold pounds or physical gold.
It also determined the rediscount rate of interest to regulate the availability of currency in circulation according to the needs of the economy. In other words, its functions consisted in particular in adapting the increase in means of payment to the needs of the economy. In addition, it could intervene in the foreign exchange market in order to stabilize it.
The institution was led by a board of directors composed of eminent personalities endowed with the highest professional qualities of the financial and commercial spheres. The executive power appointed the jurist Eulogio Romero as its first governor.
The essential stabilizing role of the Reserve Bank enabled Peru to weather the most significant shocks of the 1920s: the El Niño event of 1925 and the stock market crash of 1929.
However, the Great Depression, the subsequent fall in international prices and restrictions on international credit made it difficult to finance public expenditure and caused a sharp depreciation of the national currency.
This scenario encouraged BCR Governor Manuel Olaechea to convene an economic mission led by Edwin W. Kemmerer, a renowned American professor at Princeton University.
In 1931, the delegation presented various proposals aimed at strengthening the role of the institution in the economy, including the transformation of the Reserve Bank of Peru into the Central Reserve Bank of Peru, whose function was to maintain the stability of currency, to establish Sol de Oro as the monetary unit of the country and to transform the structure of the board of directors into a more independent structure.
Manuel Augusto Olaechea and Pedro G. Beltran were elected President and Vice President respectively.
Challenges
Throughout its institutional life, the BCR has faced a number of challenges that have highlighted one of the key aspects of the management of all central banks: independence.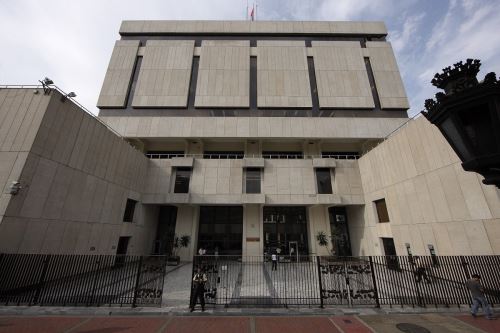 This autonomy, enshrined in the 1993 Constitution, has been one of the factors that has allowed the Central Reserve Bank of Peru to achieve the objective of maintaining monetary stability over the past three decades.
At present, the Central Reserve Bank (BCR) is considered one of the most reliable public institutions in the country, thanks to the results obtained in terms of monetary stability, technical management and meritocracy, adopted for generations .
(END) NDP/VLA/RMB/MVB
Posted: 3/9/2022