13:01 | Cajamarca (Cajamarca region), May. 17.
The Safe Travels stamp and the launch of the Cajamarca brand helped this region in the northern Andes to be considered among the 10 most visited destinations in the country last year, according to the national report on the profile of holidaymakers 2021 carried out by the promotion of Peruvian exports and tourism. Council (PromPeru).
In statements to the Andina news agency, the regional authority said Cajamarca ranked sixth in the aforementioned study.
According to Abanto, this result is due to the tourist offer and promotion generated in said region, including proposals for tourist attractions such as adventure tourism.
He noted that the Safe Travels stamp increases tourists' confidence to make decisions and be able to travel.
"More than 40 companies providing services and tourist attractions have been awarded the Safe Travels label after completing the process of preparing the monitoring plan and implementing biosecurity protocols," the head of Dircetur remarked.
Cajamarca has implemented the safe destination process as part of the economic recovery, respecting the regulations established by the health authorities to stop the spread of COVID-19.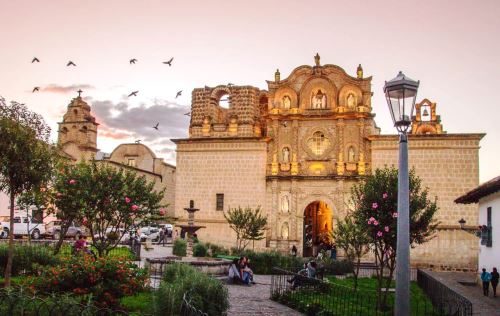 Attractions that have received said certification include Santa Apolonia Hill (Saint Apollonia), La Colpa, Ventanillas de Otuzco (Otuzco Windows), Inca Rescue Room, Monumental Complex of Belen, Lake San Nicolas (Saint Nicolas), Cumbemayo, the Giant Sculpture Park and the Santuario de la Virgen del Rosario (Sanctuary of Our Lady of the Rosary) in Polloc.
(END) ELJ/MAO/RMB/MVB
Posted: 05/17/2022